2014
David Lutz

Superior Performance

Jay Joyner

Meritorious Service

Bob Marget

Meritorious Service

Chris Gamec

Meritorious Service
2014 HALL OF FAME MEMBER
DAVID G. LUTZ
Superior Performance - Active
INDUCTED: AUGUST 17, 2014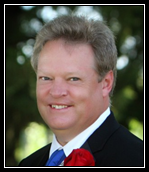 David has been competitive since he picked up a bowling ball at the age of 11! His parents and grandparents were there to encourage Dave to bowl. His early bowling role models were Mark Roth and Marshall Holman. Others were Harmon Killebrew, Tony Oliva and Rod Carew on how they approached the game. David has bowled with many local players over the years to attain the level of perfection he demonstrates every time he steps onto the lanes. He has six (6) Minneapolis City Championship Titles and David was also was part of the Minneapolis Team Challenge winning team in 2013 at Southtown Lanes. He holds five (5) Minnesota State Tournament Titles and five (5) career wins in the Central Bowlers Alliance (CBA). Additionally he has won three (3) Saint Paul Open Championship titles. He has two (2) titles in the Upper Midwest Bowlers Association and was the Twin Cities Masters Triple Crown winner in 1997. He has been on the Minneapolis All-City First Team in 2002 and on the 2nd- team in 1993 and 1997. He holds six (6) Saint Paul All-City First Team nominations four (4) Honorable Mention Teams. He was King of Saint Paul bowlers three times (1990, 1993, 1997). He holds a Minnesota State Record in the 4-man Team Game when they shot 1,088 at Sundance Lanes in 1993. He has participated in the USBC National Tournament for the past 26 years with a 299 in the Singles Event in 1999 and he has a top ten finish in 2011 in Team where they posted 3,382. David's most memorable bowling event to date was winning his first scratch title in January, 1988 in the Upper Midwest Bowlers Association tournament in Bismarck, North Dakota. David's most memorable bowling event came in 1999 when he threw a 299 in the singles event in Syracuse, New York on his way to a 739 which placed him in 36th place that year.
He was inducted into the Minnesota State Hall of Fame on April 10, 2010 in the Superior Performance category as well as the Saint Paul USBC Hall of Fame in October, 2013.
David has thrown, 51 - 300's and 15 – 800's with his highest being 826. His highest league average was 230 in the 2013-2014 season.
2014 HALL OF FAME MEMBER
INDUCTED: AUGUST 17, 2014
JAY A. JOYNER
Meritorious Service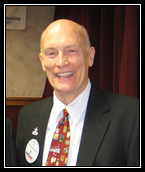 Jay was only 8 years old when his family built and opened Joyner's Lanes in Brooklyn Park. His parents, Al (HOF 1982) and Lorraine (HOF 1995) operated the center 7 days a week. He and his sisters, Pam and Nancy, got to see bowlers come together for leagues and open play.
He coached other junior bowlers and he was a league secretary for the junior traveling league in 1965-67. In those days the averages were hand calculated, then typed on a template, and a inked mimeograph was used to produce the weekly standing sheets. His team competed with teams from Lowry Lanes, Holy Cross, Lynbrook, Beacon Bowl, Biltmore, Ken's and other centers.
He has served on Board of Directors of ABC and USBC from 2001 to 2014. He served as second Vice President from 2005 to 2007, first vice president from 2007 to 2009, president from 2009 to 2011, and on the Executive Board from 2011 to 2013. He served as chair of several committees, including Legislative committee, which worked on review of Bylaws, and procedure manual, the Open Tournament Committee, the Masters Committee and the Senior Masters Committee.
He served on several committees, including Budget and Audit, all tournaments Committee, Hall of Fame Committee, and Suspension/rerating committee, in which he typed the transcripts for numerous hearings.
Jay served on transition committee for merger of ABC, WIBC and YABA into USBC
2004-2005. The assignment involved numerous meetings to discuss issues of the merger, including all new documents. He researched and prepared merger and formation documents, including Plan of Merger, Articles of Merger, Articles of Incorporation, Bylaws, all to comply with IRS laws and regulations and USBC requirements.
The Transition Committee and three Boards thoroughly reviewed discussed and approved documents which were completed and filed in August 2005. He has prepared Association contracts and researched legal matters from time to time. He began the tradition of taking complimentary team photographs at Women's and Open tournaments.
In 2010, prepared and submitted a Grant Request to Minnesota Foundation, and Minneapolis Foundation, (unsuccessfully) $960 for a grant to certify youth coaches in Minneapolis.
Jay also has thrown, 1 - 298; 1 – 299; 12 - 300's and 3 – 800's with an 813 shot on April 15, 2010 being his highest. His high year end average was 230 in the 2007-2008 season.
2014 HALL OF FAME MEMBER
INDUCTED: AUGUST 17, 2014
ROBERT T. MARGET
Meritorious Service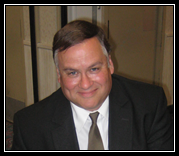 Robert started bowling at age 11 in Minneapolis at Lowry Lanes. At age 15, he joined an adult league at Lowry Lanes, bowling in the Arthur's Golden Classic league. His team was sponsored by Butch's Texaco. In 1978, Robert started bowling for the University of Minnesota where he competed for four years. As a collegiate bowler, he traveled around the country, bowled in four Big 10 Tournaments, and competed in the National Collegiate Championship in Orlando, Florida. He was also the president of the University of Minnesota Bowling Club in his senior year.
Robert served as the league secretary for the Elsie's Straightaway League, the Bowler's Choice Classic League, the Union Printers League and the Budweiser All-Star Classic League. In the Budweiser All- Star Classic League he was a team captain for 2 years, Secretary for 2 years, and then Public Relations Director for 2 years.
Robert has served the Minneapolis District Bowling Association since 1992. He was an ABC Association director from 1992-2005, Vice President from 2001-2005 and was awarded the "Director of the Year" in 2002. He served as a USBC Director from 2006-2014, was 2nd Vice President from 2007-2009, was 1st Vice President from 2009-2011, and served as President of the Association from 2011-2013. Robert has attended fourteen National conventions, and numerous State conventions.
Robert has served on the following committees: Education, Hall of Fame, the Mixed Couples Tournament Committee, Technology and the Youth Committee. He has also served as Chairman of the following committees: All City Team, Brackets, Budget/Audit, Open Tournament, Scholarship, Masters and Senior Masters and the Team Challenge. Robert Marget and Ken Vierling started the Minneapolis Team Challenge Tournament in 1994.
Robert has been a very generous sponsor to the Association for many years through his business, River Liquor Store, especially for BVL and Hall of Fame functions.
Robert also was the assistant coach for the Totino-Grace High School Bowling team from 2004-2010. He has participated in 33 ABC/USBC National Tournaments, 35 Minneapolis City Tournaments, over 30 years of Minnesota State Tournaments, several High Roller Tournaments, and represented Minnesota in the 1996 U. S. Open Tournament in Indianapolis.
Robert has thrown almost every combination of scores possible in his quest for 300. He is the proud owner of 2 - 296 games, 1 - 297, 1 - 298, 2 - 299's and 3 - 300 games. He has 1 - 800 series to his credit, an 812 bowled on June 29, 2006. His highest average was a 222 in the Union Printers league at Elsie's in 2004-2005, and he ended the 2013-2014 season with a 220 average.
2014 HALL OF FAME MEMBER
INDUCTED: AUGUST 17, 2014
CHRIS A. GAMEC
Memorial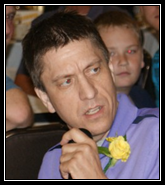 Chris has been involved on the service side of bowling since he was 14 years old. He was a Youth Leader from 1984 thru 1992. He challenged the youth to bowl tournaments even though they were averaging 170 or so. He pushed them to be better bowlers by bowling against better bowlers. And they did! He was involved in organizing the Minnesota Junior Bowlers Tour (MJBT) for the last twenty (20) years, starting in Brainerd in October, 1994 thru 2014. It is a youth oriented tournament organization to help produce some of the best youth players in the nation. Some of the names that competed over the years are familiar names like: Amanda Burgoyne, Erik Vermilyea, Matthew McNeil, Katie Mae Poelzer, Carl Poelzer, Brent Prentice, Pat Umphrey, David Marget, Nick Pate, Lauren Pate to name a few. He was known as "Tour Boss Chris" to the bowlers! The caption, "Are you up to the challenge?" was motivating. The bowlers have earned well over $480,000 in scholarships thru the SMART program across the state of Minnesota. He previously co-directed and bowled in the MJBA (Midwest Junior Bowlers Association - the direct predecessor), and bowled in the JCBA (Junior Central Bowlers Alliance - the one that started it all). He was also involved in the Minneapolis and Minnesota YABA.
Chris helped set up and served as the web master for the Minneapolis USBC Association website. He served as the Technical Advisor and helped with scores for the Minneapolis USBC Team Challenge for five years, Minneapolis Masters and the Senior Masters for nine years. He was always willing to help out at the tournaments and his score runners could always be heard telling Chris, "scores reporting". Chris was an Association Representative from 2000 thru 2010 with the Minneapolis USBC Association.
In 1996, Chris was recognized by the Bowling Proprietors Association of Minnesota (BPAM) with the "Tell 'Em So" award. Also, in 2006 Chris received recognition from the Minnesota State USBC Association when he was awarded a youth leader award for his dedication and service to the youth.
He bowled one night a week at Texa-Tonka Lanes in St. Louis Park, Minnesota.
Chris' high year end average was 212 and he had one 300 game in 1996.
Born: 01/19/1970
Died: 05/18/2014
Age at Death: XX
Age at Induction: n/a

---