Our Sponsors
Click the sponsors to view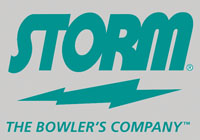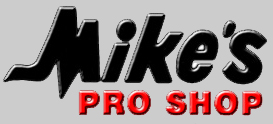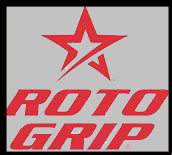 ---

2017 St Paul USBC Sr. Masters
at SunRay
Congratulations to Chuck Vashaw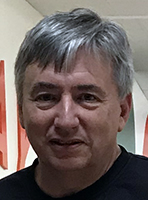 Prizelist
Matches

Total Pinfall

Pos
Name
Won
Lost
Games
Average
Prize

1

VASHAW, CHARLES

5

13

2,674

205.69

$325

Plus paid entry in the USBC Masters ------>

$450

2

SAVOY, TODD

4

2

14

2,949

210.64

$225

3

BIRKEDAHL, LARRY

3

2

13

2,962

227.85

$175

4

LANTTO, SAM

2

2

12

2,630

219.17

$125

5

DOWNER, ROB

1

2

11

2,342

212.91

$85

6

POELZER, CLARK

1

2

11

2,462

223.82

$85

7

OULMAN, DAVE

0

2

10

2,119

211.90

$80

8

MICEK, BOB

0

2

10

2,128

212.80

$80

9

WRIGHT, DANA

0

0

8

1,641

205.13

$0

10

GREEN, GARY

0

0

8

1,639

204.88

$0

11

CORBETT, TOM

0

0

8

1,643

205.38

$0

12

SCHIFFLER, CRAIG

0

0

8

1,649

206.13

$0

13

CORBETT, TOM

0

0

8

1,643

205.38

$0

14

SCHIFFLER, CRAIG

0

0

8

1,649

206.13

$0

15

GREEN, GARY

0

0

8

1,639

204.88

$0

16

WRIGHT, DANA

0

0

8

1,641

205.13

$0

17

DAVIS, JAMES

0

0

8

1,534

191.75

$0

18

OLYNYK, DAVE

0

0

8

1,520

190.00

$0

19

SCHMID, MIKE

0

0

8

1,513

189.13

$0

20

GALLIVAN, TOM

0

0

8

1,415

176.88

$0

21

HOUK, MIKE

0

0

8

1,394

174.25

$0
matchplay
Match Set # 2

Match Set # 3

Match Set # 4

Match Set # 5

Match Set # 6

Match Set # 7

Match Set # 8

Match Set # 9

Match Ttl Pins

Qual. Total

Grand Total

# of Matches

Match Avg

Pos
Name

G1

G2

Ttl

G1

G2

Ttl

G1

G2

Ttl

G1

G2

Ttl

G1

G2

Ttl

G1

G2

Ttl

G1

G2

Ttl

G1

G2

Ttl

1

BIRKEDAHL, LARRY

196

0

196

194

0

194

225

225

244

244

217

217

0

0

1076

1886

2962

5

215.2

2

SAVOY, TODD

225

0

225

224

0

224

0

0

215

215

0

246

246

212

0

212

0

0

0

1122

1827

2949

6

187.0

3

POELZER, CLARK

232

0

232

202

0

202

0

214

214

0

0

0

0

648

1814

2462

3

216.0

4

OULMAN, DAVE

188

0

188

166

0

166

0

0

0

0

0

354

1765

2119

2

177.0

5

VASHAW, CHARLES

237

0

237

226

0

226

0

0

228

228

0

0

222

0

222

0

0

0

913

1761

2674

5

182.6

6

LANTTO, SAM

223

0

223

241

0

241

216

216

203

203

0

0

0

883

1747

2630

4

220.8

7

MICEK, BOB

201

0

201

193

0

193

0

0

0

0

0

394

1734

2128

2

197.0

8

DOWNER, ROB

267

0

267

190

0

190

0

208

208

0

0

0

0

665

1677

2342

3

221.7

9

SCHIFFLER, CRAIG

0

0

0

0

0

0

0

1649

1649

0

10

CORBETT, TOM

0

0

0

0

0

0

0

1643

1643

0

11

WRIGHT, DANA

0

0

0

0

0

0

0

1641

1641

0

12

GREEN, GARY

0

0

0

0

0

0

0

1639

1639

0

13

HOMMES, JOHN

0

0

0

0

0

0

0

1627

1627

0

14

SCHROEDER, GREG

0

0

0

0

0

0

0

1624

1624

0

15

SOPP, TED

0

0

0

0

0

0

0

1603

1603

0
qualifying
| | | | | | | | | | | | | | | | | |
| --- | --- | --- | --- | --- | --- | --- | --- | --- | --- | --- | --- | --- | --- | --- | --- | --- |
| Pos. | Bowler | Game 1 | Game 2 | Game 3 | Game 4 | Game 1-4 Total | | Game 5 | Game 6 | Game 7 | Game 8 | Game 5-8 Total | | EIGHT Game Total | + / - | Avg. |
| 1 | BIRKEDAHL, LARRY | 259 | 205 | 216 | 288 | 968 | | 233 | 235 | 215 | 235 | 918 | | 1886 | 286 | 235.8 |
| 2 | SAVOY, TODD | 198 | 202 | 269 | 256 | 925 | | 233 | 217 | 246 | 206 | 902 | | 1827 | 227 | 228.4 |
| 3 | POELZER, CLARK | 208 | 214 | 238 | 202 | 862 | | 228 | 258 | 217 | 249 | 952 | | 1814 | 214 | 226.8 |
| 4 | OULMAN, DAVE | 223 | 231 | 225 | 215 | 894 | | 224 | 216 | 195 | 236 | 871 | | 1765 | 165 | 220.6 |
| 5 | VASHAW, CHARLES | 245 | 212 | 279 | 198 | 934 | | 235 | 205 | 196 | 191 | 827 | | 1761 | 161 | 220.1 |
| 6 | LANTTO, SAM | 213 | 210 | 214 | 255 | 892 | | 200 | 218 | 201 | 236 | 855 | | 1747 | 147 | 218.4 |
| 7 | MICEK, BOB | 212 | 235 | 229 | 205 | 881 | | 172 | 223 | 234 | 224 | 853 | | 1734 | 134 | 216.8 |
| 8 | DOWNER, ROB | 227 | 217 | 211 | 201 | 856 | | 227 | 187 | 192 | 215 | 821 | | 1677 | 77 | 209.6 |
| 9 | SCHIFFLER, CRAIG | 216 | 193 | 210 | 220 | 839 | | 180 | 206 | 186 | 238 | 810 | | 1649 | 49 | 206.1 |
| 10 | CORBETT, TOM | 186 | 234 | 206 | 214 | 840 | | 165 | 247 | 206 | 185 | 803 | | 1643 | 43 | 205.4 |
| 11 | WRIGHT, DANA | 221 | 216 | 148 | 204 | 789 | | 225 | 203 | 182 | 242 | 852 | | 1641 | 41 | 205.1 |
| 12 | GREEN, GARY | 207 | 245 | 184 | 167 | 803 | | 203 | 247 | 205 | 181 | 836 | | 1639 | 39 | 204.9 |
| 13 | HOMMES, JOHN | 224 | 199 | 234 | 213 | 870 | | 161 | 182 | 193 | 221 | 757 | | 1627 | 27 | 203.4 |
| 14 | SCHROEDER, GREG | 183 | 212 | 161 | 232 | 788 | | 215 | 166 | 258 | 197 | 836 | | 1624 | 24 | 203.0 |
| 15 | SOPP, TED | 182 | 201 | 188 | 191 | 762 | | 202 | 166 | 253 | 220 | 841 | | 1603 | 3 | 200.4 |
| 16 | NELSON, BILL | 188 | 141 | 218 | 204 | 751 | | 172 | 197 | 227 | 195 | 791 | | 1542 | -58 | 192.8 |
| 17 | DAVIS, JAMES | 203 | 268 | 183 | 166 | 820 | | 155 | 177 | 157 | 225 | 714 | | 1534 | -66 | 191.8 |
| 18 | OLYNYK, DAVE | 188 | 191 | 246 | 181 | 806 | | 174 | 208 | 188 | 144 | 714 | | 1520 | -80 | 190.0 |
| 19 | SCHMID, MIKE | 149 | 172 | 216 | 208 | 745 | | 185 | 191 | 190 | 202 | 768 | | 1513 | -87 | 189.1 |
| 20 | GALLIVAN, TOM | 180 | 186 | 127 | 162 | 655 | | 222 | 192 | 152 | 194 | 760 | | 1415 | -185 | 176.9 |
| 21 | HOUK, MIKE | 186 | 181 | 137 | 194 | 698 | | 190 | 183 | 165 | 158 | 696 | | 1394 | -206 | 174.3 |
| | | | | | | | | | | | | | | | | 205.7 |
| | | | | | | | | | | | | | | | | |
| | Totals | 4,298 | 4,365 | 4,339 | 4,376 | 17,378 | | 4,201 | 4,324 | 4,258 | 4,394 | 17,177 | | 34,555 | | |
| | Averages | 204.67 | 207.86 | 206.62 | 208.38 | 827.52 | | 200.05 | 205.90 | 202.76 | 209.24 | 817.95 | | 205.70 | | |
| | High Games/Series | 259 | 268 | 279 | 288 | 968 | | 235 | 258 | 258 | 249 | 952 | | 1,886 | | |
| | Low Games/Series | 149 | 141 | 127 | 162 | | | 155 | 166 | 152 | 144 | | | | | |
October 2nd, 2017
2017 St. Paul Senior Master Results
Submitted by: Wells Wescott and David Hoglund – St. Paul Masters Chairpersons
On the first day of October, Charles Vashaw was victorious and won the 20th annual St. Paul Seniors tournament at Sun Ray Lanes located in St. Paul, Minnesota.
Bowlers age 50 and over can participate in this tournament. Each bowler bowls eight (8) games of qualifying play with the top eight (8) moving on to a Match Play format of competition. At this year's tournament, Larry Birkedahl led the qualifying round with a 235.8 average. To qualify for the eighth (8th) seed in this year's tournament, an average of 209.6 was required. The eight men moving on to Match Play competition were;
Larry Birkedahl Todd Savoy
Clark Poelzer Dave Oulman
Charles Vashaw Sam Lantto
Bob Micek Rob Downer
Charles Vashaw was seated in the fifth (5th) position for the Match Play competition after averaging 220.1 in the qualifying section of the tournament. Chuck moved undefeated through Match Play into the finals. In the finals, his opponent was Todd Savoy, who finished second during the qualifying round. Chuck remained undefeated and defeated Todd in a single game match by posting a score of 222 to Todd's score of 212.
For his efforts, Chuck received the top cash prize, a champions plague, which was donated by Mike's Pro Shop, and free entry into the USBC Masters Tournament.
Next year's tournament is scheduled to be held on October 7h at a site still to be determined. The St. Paul Senior Masters Tournament is open to all sanctioned bowlers. Bowlers not sanctioned with the St. Paul USBC Association are required to purchase a cross over card to compete. Please contact Dean Streich at the St. Paul USBC Bowling Association at (651) – 415 – 2828 for further details.
If you have any suggestions that will help enhance this tournament please contact the St. Paul USBC Association.
Sincerely,
Wells Wescott & David Hoglund