2018 St Paul USBC Sr. Masters
at Park Grove
Congratulations to Gary Green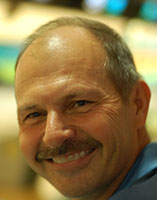 Prizelist
21st Annual St. Paul Senior Masters - Final Standings
Sunday, October 7, 2018 - Park Grove Lanes

Matches

Total Pinfall

Pos
Name
Won
Lost
Games
Average
Prize

1

Green, Gary

5

22

2925

132.95

$450

Plus paid entry in the USBC Masters ------>

$500

2

Downer, Rob

4

2

24

3005

125.21

$290

3

Arndtson, Scot

4

2

24

2644

110.17

$250

4

Arndtson-Null, Kent

4

2

24

2520

105.00

$200

5

Schossow, Fred

6

2

28

2329

83.18

$150

6

Holets, Ken

6

2

28

2260

80.71

$150

7

Peterson, Ed

6

2

28

2034

72.64

$130

8

Oulman, Dave

7

2

30

1993

66.43

$130
matchplay
Match Set # 1

Match Set # 2

Match Set # 3

Match Set # 4

Match Set # 5

Match Set # 6

Match Set # 7

Match Set # 8

Match Set # 9

Match Play Ttl

Qual. Total

Grand Total

# of Matches

Pos
Name

G1

G2

Ttl

G1

G2

Ttl

G1

G2

Ttl

G1

G2

Ttl

G1

G2

Ttl

G1

G2

Ttl

G1

G2

Ttl

G1

G2

Ttl

G1

G2

Ttl

1

Green, Gary

9

10

244

244

222

222

214

214

0

0

0

0

205

209

414

1104

1821

2925

5

2

Schossow, Fred

8

9

219

219

163

163

0

210

210

0

0

0

0

0

0

0

0

601

1728

2329

8

3

Downer, Rob

7

8

279

279

207

207

195

195

0

0

216

216

0

222

189

411

1316

1689

3005

6

4

Holets, Ken

6

7

204

204

212

212

0

154

154

0

0

0

0

0

0

0

0

577

1683

2260

8

5

Arndtson-Null, Kent

5

6

211

211

217

217

0

228

228

191

191

0

0

0

0

853

1667

2520

6

6

Oulman, Dave

4

5

175

175

147

147

2

0

0

0

0

0

0

0

0

0

0

329

1664

1993

9

7

Arndtson, Scot

3

4

226

226

201

201

0

207

207

195

195

175

175

0

0

1008

1636

2644

6

8

Peterson, Ed

2

3

227

227

173

173

0

0

0

0

0

0

0

0

0

0

0

403

1631

2034

8
qualifying
| | | | | | | | | | | | | | | | | | | |
| --- | --- | --- | --- | --- | --- | --- | --- | --- | --- | --- | --- | --- | --- | --- | --- | --- | --- | --- |
| Pos. | Bowler | Opt. | Game 1 | Game 2 | Game 3 | Game 4 | Game 1-4 Total | | Opt. | Game 5 | Game 6 | Game 7 | Game 8 | Game 5-8 Total | | EIGHT Game Total | + / - | 8 Game Average |
| 1 | Green, Gary | X | 236 | 238 | 235 | 204 | 913 | | X | 238 | 200 | 230 | 240 | 908 | | 1821 | 221 | 227.6 |
| 2 | Schossow, Fred | X | 233 | 237 | 195 | 245 | 910 | | X | 184 | 206 | 191 | 237 | 818 | | 1728 | 128 | 216.0 |
| 3 | Downer, Rob | X | 188 | 182 | 229 | 224 | 823 | | X | 195 | 221 | 270 | 180 | 866 | | 1689 | 89 | 211.1 |
| 4 | Holets, Ken | | 224 | 190 | 226 | 211 | 851 | | | 175 | 205 | 259 | 193 | 832 | | 1683 | 83 | 210.4 |
| 5 | Arndtson-Null, Kent | X | 193 | 190 | 184 | 258 | 825 | | X | 235 | 215 | 189 | 203 | 842 | | 1667 | 67 | 208.4 |
| 6 | Oulman, Dave | X | 245 | 176 | 217 | 166 | 804 | | X | 201 | 211 | 212 | 236 | 860 | | 1664 | 64 | 208.0 |
| 7 | Arndtson, Scot | X | 234 | 184 | 191 | 183 | 792 | | X | 202 | 228 | 190 | 224 | 844 | | 1636 | 36 | 204.5 |
| 8 | Peterson, Ed | X | 234 | 199 | 225 | 179 | 837 | | X | 207 | 142 | 246 | 199 | 794 | | 1631 | 31 | 203.9 |
| 9 | Hommes, John | | 180 | 192 | 243 | 171 | 786 | | | 221 | 248 | 185 | 184 | 838 | | 1624 | 24 | 203.0 |
| 10 | Poelzer, Clark | | 202 | 192 | 225 | 190 | 809 | | | 203 | 191 | 194 | 223 | 811 | | 1620 | 20 | 202.5 |
| 11 | Sopp, Ted | | 180 | 164 | 193 | 243 | 780 | | | 203 | 215 | 186 | 226 | 830 | | 1610 | 10 | 201.3 |
| 12 | Nelson, Bill | X | 171 | 206 | 170 | 224 | 771 | | X | 225 | 184 | 222 | 157 | 788 | | 1559 | -41 | 194.9 |
| 13 | Nilsen, Rawn | | 189 | 211 | 214 | 192 | 806 | | | 186 | 174 | 157 | 220 | 737 | | 1543 | -57 | 192.9 |
| 14 | Latvala, Rich | | 206 | 176 | 234 | 185 | 801 | | | 169 | 172 | 204 | 194 | 739 | | 1540 | -60 | 192.5 |
| 15 | Racette, Tim | | 164 | 190 | 199 | 200 | 753 | | | 179 | 214 | 217 | 171 | 781 | | 1534 | -66 | 191.8 |
| 16 | Jansson, Steve | | 203 | 189 | 171 | 267 | 830 | | | 168 | 166 | 152 | 217 | 703 | | 1533 | -67 | 191.6 |
| 17 | Wenzel, Jeff | | 192 | 169 | 170 | 242 | 773 | | | 188 | 196 | 190 | 182 | 756 | | 1529 | -71 | 191.1 |
| 18 | Schroeder, Greg | | 182 | 203 | 176 | 212 | 773 | | | 172 | 193 | 178 | 181 | 724 | | 1497 | -103 | 187.1 |
| 19 | Alexander, Tim | | 179 | 204 | 154 | 180 | 717 | | | 134 | 187 | 225 | 205 | 751 | | 1468 | -132 | 183.5 |
| 20 | Wright, Dana | | 164 | 157 | 220 | 178 | 719 | | | 211 | 177 | 139 | 208 | 735 | | 1454 | -146 | 181.8 |
| 21 | Magnuson, Tracey | X | 202 | 172 | 180 | 171 | 725 | | X | 170 | 193 | 179 | 182 | 724 | | 1449 | -151 | 181.1 |
| 22 | Schacht, Dennis | | 182 | 156 | 193 | 172 | 703 | | | 110 | 188 | 244 | 166 | 708 | | 1411 | -189 | 176.4 |
| 23 | Schmiesing, Bruce | | 193 | 182 | 157 | 200 | 732 | | | 184 | 168 | 165 | 160 | 677 | | 1409 | -191 | 176.1 |
| 24 | Davis, James | | 188 | 158 | 138 | 187 | 671 | | | 139 | 228 | 127 | 175 | 669 | | 1340 | -260 | 167.5 |
| 25 | Corbett, Casey | | 135 | 175 | 181 | 146 | 637 | | | 115 | 181 | 164 | 161 | 621 | | 1258 | -342 | 157.3 |
| | | | | | | | | | | | | | | | | | | |
| | | | | | | | | | | | | | | | | | | 194.5 |
October 8TH, 2018
2018 St. Paul Senior Master Results
Submitted by: Wells Wescott and David Hoglund – St. Paul Masters Chairpersons
On the 7th of October, Gary Green was victorious and won the 21st annual St. Paul Seniors tournament held at Park Grove Lanes located in St. Paul Park, Minnesota.
Bowlers age 50 and over can participate in this tournament. Each bowler bowls eight (8) games of qualifying play with the top eight (8) moving on to a Match Play format of competition. At this year's tournament, Gary Green led the qualifying round with a 227.6 average. To qualify for the eighth (8th) seed in this year's tournament, an average of 203.9 was required. The eight men moving on to Match Play competition were;
Gary Green Kent Arndtson-Null
Fred Schossow Dave Oulman
Rob Downer Scot Arndtson
Ken Holets Ed Peterson
Gary Green was seated in the first (1st) position for the Match Play competition after averaging 227.6 in the qualifying section of the tournament. Gary moved undefeated through Match Play into the finals. In the finals, his opponent was Rob Downer, who finished third (3rd) during the qualifying round. Gary and Rob battled in the finals with Rob winning the first match, 222 to 205. In the second game, Gary secured the title by winning the match 209 to 189.
For his efforts, Gary received the top cash prize, a champions plague, which was donated by Mike's Pro Shop, and free entry into the USBC Masters Tournament.
Next year's tournament is scheduled to be held on October 6h at a site still to be determined. The St. Paul Senior Masters Tournament is open to all sanctioned bowlers. Bowlers not sanctioned with the St. Paul USBC Association are required to purchase a cross over card to compete. Please contact Dean Streich at the St. Paul USBC Bowling Association at (651) – 415 – 2828 for further details.
If you have any suggestions that will help enhance this tournament please contact the St. Paul USBC Association.
Sincerely,
Wells Wescott & David Hoglund