Our Sponsors
Click the sponsors to view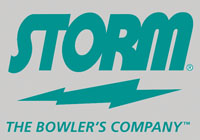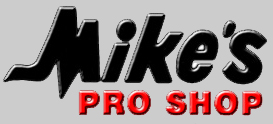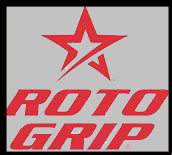 ---

2 0 1 7 Treasure Island
congratulations to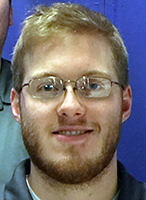 Brady Stearns
47th Annual St. Paul Masters - Final Standings
Sunday, November 5th, 2017 - Treasure Island Bowl

Matches

Total Pinfall

Pos
Name
Won
Lost
Games
Average
Prize

1

STEARNS, BRADY

5

22

2985

135.68

$600

Plus paid entry in the USBC Masters ------>

$500

2

MANHART, DOUG

6

2

28

3613

129.04

$500

3

CLARK, JAMIE

3

2

22

2798

127.18

$400

4

BOHN, STEVE

5

2

26

3310

127.31

$300

5

CHAPMAN, AJ

3

2

22

2799

127.23

$200

6

PAINE, MATT

2

2

20

2667

133.35

$200

7

VERMILYEA, ERIK

2

2

20

2678

133.90

$175

8

NELSON, CHAD

2

2

20

2553

127.65

$175

9

FOSS, JOHN

1

2

18

2398

133.22

$150

10

ARNDTSON, SCOT

1

2

18

2401

133.39

$150

11

LARSON, NICK

1

2

18

2325

129.17

$150

12

VASHAW, CHARLES

1

2

18

2286

127.00

$150

13

BORST, ALEXX

0

2

16

2118

132.38

$125

14

FRANK, ETHAN

0

2

16

2184

136.50

$125

15

WALTHER, JEFF

0

2

16

2114

132.13

$125

16

GREEN, JACOB

0

2

16

2234

139.63

$125

17

SCHACHT, ERIC

N/A

N/A

12

1729

144.08

$90

18

HANSON, BRANDON

N/A

N/A

12

1716

143.00

$90

19

REIS, TONY

N/A

N/A

12

1713

142.75

$90

20

PRICE, JASON

N/A

N/A

12

1709

142.42

$90

Total Prize Money:
$4,510
qualifying
8 Game Qualifying Round

Standings after Game:
8

Pos.
Bowler
Opt.
Game 1
Game 2
Game 3
Game 4
Game 1-4 Total

Opt.
Game 5
Game 6
Game 7
Game 8
Game 5-8 Total

EIGHT Game Total
+ / -

1

MANHART, DOUG

219

234

214

233

900

244

231

233

258

966

1866

266

2

PAINE, MATT

X

258

234

235

184

911

X

245

217

214

247

923

1834

234

3

GREEN, JACOB

205

209

278

245

937

218

266

203

201

888

1825

225

4

BOHN, STEVE

X

238

217

258
258
971

X

238

214

195

203

850

1821

221

5

STEARNS, BRADY

X

183

235

226

237

881

X

214

255

211

256

936

1817

217

6

VERMILYEA, ERIK

X

248

260

194

188

890

X

246

216

222

225

909

1799

199

7

LARSON, NICK

197

231

245

213

886

258

216

195

243

912

1798

198

8

FRANK, ETHAN

254

278

259

213

1004

221

173

216

179

789

1793

193

9

FOSS, JOHN

235

199

203

223

860

226

213

265

205

909

1769

169

10

ARNDTSON, SCOT

X

161

237

199

192

789

X

277

205

279

205

966

1755

155

11

VASHAW, CHARLES

216

258

213

237

924

218

207

209

193

827

1751

151

12

NELSON, CHAD

X

177

199

248

267

891

X

225

224

215

194

858

1749

149

13

WALTHER, JEFF

X

205

226

257

227

915

X

167

184

237

244

832

1747

147

14

CLARK, JAMIE

201

198

225

187

811

190

255

224

265

934

1745

145

15

BORST, ALEXX

207

157

213

249

826

245

243

218

213

919

1745

145

16

CHAPMAN, AJ

X

217

224

182

206

829

X

255
256

200

205

916

1745

145

17

SCHACHT, ERIC

210

247

197

211

865

188

172

258

246

864

1729

129

18

HANSON, BRANDON

X

265

240

157

213

875

X

189

242

238

172

841

1716

116

19

REIS, TONY

204

193

223

244

864

218

191

222

218

849

1713

113

20

PRICE, JASON

X

168

255

229

203

855

X

194

202

201

257

854

1709

109

21

FITZGERALD, PATRICK

176

173

211

184

744

192

256

237

278

963

1707

107

22

STRAM, KYLE

X

188

180

224

228

820

X

124

238

257
268

887

1707

107

23

TRUTWIN, HENRY

167

269

238

225

899

201

177

183

216

777

1676

76

24

RUDE, DARIK

X

231

211

223

214

879

X

190

189

166

238

783

1662

62

25

BIRKDAHL, LARRY

X

186

210

182

212

790

X

235

226

210

195

866

1656

56

26

KIFFMEYER, JEFF

X

247

145

182

222

796

X

192

269

189

209

859

1655

55

27

BOYER, CJ

X

220

266

255

216

957

X

190

146

189

172

697

1654

54

28

BLAISDELL, ALEX

195

194

180

205

774

243

257

184

169

853

1627

27

29

KYUN, KI HO

X

224

142

180

214

760

X

218

202

209

237

866

1626

26

30

LANGER, DAVID

209

200

175

248

832

172

209

222

191

794

1626

26

31

VASHAW, ZACHARY

152

207

186

185

730

214

205

245

227

891

1621

21

32

PIERSON, DEVIN

191

214

205

217

827

204

192

212

182

790

1617

17

33

LEMKE, DALTON

X

217

217

177

185

796

X

190

246

236

149

821

1617

17

34

JACOBSON, FRANKIE

208

186

200

185

779

168

207

246

211

832

1611

11

35

NAVA, STEVEN

233

206

199

189

827

233

162

194

177

766

1593

-7

36

CRAIGEN, JASON

X

185

227

205

222

839

X

227

167

196

163

753

1592

-8

37

STRICKEE, GREGG

X

160

176

181

223

740

X

185

245

234

187

851

1591

-9

38

HOMMES, JOHN

172

170

193

192

727

225

244

191

191

851

1578

-22

39

WALDHAUSER, NATE

196

227

173

213

809

227

204

179

159

769

1578

-22

40

MARTIN, DERRICK

161

184

159

266

770

191

216

213

185

805

1575

-25

41

COOLIDGE, KEITH

X

200

194

258

179

831

X

213

176

190

162

741

1572

-28

42

FATZE, JUSTIN

168

225

219

202

814

195

184

186

188

753

1567

-33

43

IRVING, DUSTIN

157

179

185

213

734

213

184

244

176

817

1551

-49

44

POWER, PATRICK

171

245

177

203

796

201

193

180

180

754

1550

-50

45

LENTSCH, BRYANT

X

211

192

183

219

805

X

209

168

219

144

740

1545

-55

46

HANSON, JASON

X

179

187

232

134

732

X

175

234

189

203

801

1533

-67

47

POELZER, CLARK

192

204

184

184

764

214

214

181

160

769

1533

-67

48

KLINEPIER, TYLER

202

161

162

179

704

186

213

213

214

826

1530

-70

49

SOPP, TED

183

199

135

180

697

190

182

190

263

825

1522

-78

50

DORMA, DUSTIN

135

188

202

206

731

150

222

207

202

781

1512

-88

51

SYLVESTER JR, SAM

185

159

157

176

677

215

205

225

185

830

1507

-93

52

MICEK, BOB

230

167

156

212

765

206

172

167

191

736

1501

-99

53

ANDERSON, DAVE

200

192

201

221

814

168

182

169

148

667

1481

-119

54

GONZALEZ, ROCKY

X

226

187

163

199

775

X

192

175

167

164

698

1473

-127

55

ODEGARD, SEAN

X

220

159

151

190

720

X

183

163

188

212

746

1466

-134

56

ALBES, ERIC

213

201

187

194

795

128

158

190

178

654

1449

-151

57

GATLIN, DALTON

X

156

190

166

205

717

X

152

197

156

204

709

1426

-174

58

MOUA, VANG

162

152

200

201

715

223

133

165

150

671

1386

-214

Ttl Field Avg….

Totals

11,576

11,916

11,701

12,172

47,365

11,910

11,994

12,073

11,757

47,734

95,099

Averages

199.59

205.45

201.74

209.86

816.64

205.34

206.79

208.16

202.71

823.00

1639.64

High Games/Series

265

278

278

267

1004

277

269

279

278

966

1,866

Low Games/Series

135

142

135

134

#####

124

133

156

144

#####

#####

1st Place

2nd Place

Jackpot (Optional) Totals

70%

30%

Total

1st 4 Game Block =

25

@ $5 each

$125

$17.50

$7.50

$25.00

#####

2nd 4 Game Block =

25

@ $5 each

$125

$17.50

$7.50

$25.00

#####

1

2

3

4

1-4

5

6

7

8

5-8

1st High

265

266

258

267

971

277

269

279

268

966

2nd High

258

260

258

258

957

255

256

257

257

936

3rd High

248

255

257

237

915

246

255

238

256

923

4th High

247

240

255

228

911

245

246

237

247

916

5th High

238

237

248

227

891

238

245

236

244

909
Match Set # 1

Match Set # 2

Match Set # 3

Match Set # 4

Match Set # 5

Match Set # 6

Match Set # 7

Match Set # 8

Match Set # 9

Match Play Ttl

Qual. Total

Grand Total

# of Matches

Match Play Avg

Tourny Avg

Pos
Name

G1

G2

Ttl

G1

G2

Ttl

G1

G2

Ttl

G1

G2

Ttl

G1

G2

Ttl

G1

G2

Ttl

G1

G2

Ttl

G1

G2

Ttl

G1

G2

Ttl

1

MANHART, DOUG

226

226

231

231

213

213

169

169

265

265

201

201

238

238

204

204

1747

1866

3613

8

218.4

225.8

2

PAINE, MATT

248

248

232

232

179

179

174

174

833

1834

2667

4

208.3

222.3

3

GREEN, JACOB

213

213

196

196

409

1825

2234

2

204.5

223.4

4

BOHN, STEVE

226

226

201

201

196

196

244

244

216

216

179

179

227

227

1489

1821

3310

7

212.7

220.7

5

STEARNS, BRADY

212

212

238

238

243

243

248

248

227

227

1168

1817

2985

5

233.6

229.6

6

VERMILYEA, ERIK

166

166

243

243

245

245

225

225

879

1799

2678

4

219.8

223.2

7

LARSON, NICK

147

147

201

201

179

179

527

1798

2325

3

175.7

211.4

8

FRANK, ETHAN

208

208

183

183

391

1793

2184

2

195.5

218.4

9

FOSS, JOHN

235

235

201

201

193

193

629

1769

2398

3

209.7

218.0

10

ARNDTSON, SCOT

222

222

209

209

215

215

646

1755

2401

3

215.3

218.3

11

VASHAW, CHARLES

183

183

181

181

171

171

535

1751

2286

3

178.3

207.8

12

NELSON, CHAD

154

154

265

265

217

217

168

168

804

1749

2553

4

201.0

212.8

13

WALTHER, JEFF

194

194

173

173

367

1747

2114

2

183.5

211.4

14

CLARK, JAMIE

237

237

211

211

224

224

147

147

234

234

1053

1745

2798

5

210.6

215.2

15

BORST, ALEXX

209

209

164

164

373

1745

2118

2

186.5

211.8

16

CHAPMAN, AJ

188

188

243

243

207

207

180

180

236

236

1054

1745

2799

5

210.8

215.3
November 6th, 2017
2017 St. Paul Masters Results
Submitted by: Wells Wescott and David Hoglund – St. Paul Masters Chairpersons
On the first Sunday of November, Brady Stearns was victorious and won the 47th annual St. Paul Masters tournament at Treasure Island Bowl in Welch, Minnesota. The tournament was sponsored by the St. Paul USBC Association, Mike's Pro Shop, and the Bowling Proprietors Association.
Fifty-eight (58) bowlers participated in this year's tournament. Each participant bowled 8 games of qualifying with the top sixteen (16) entering into the Match Play section of the competition. The Match Play portion of the tournament consisted of a single game with a double elimination format. In other words, you had to lose twice before being eliminated from the tournament.
At this year's tournament, Doug Manhart led the qualifying round with a 233.5 average. To qualify for the sixteenth (16) seed in this year's tournament, an average of 218.1 was required. The sixteen bowlers moving on to Match Play were;
Doug Manhart Matt Paine Jacob Green Steve Bohn
Brady Stearns Erik Vermilyea Nick Larson Ethan Frank
John Foss Scot Arndtson Charles Vashaw Chad Nelson
Jeff Walther Jamie Clark Alex Borst AJ Chapman
Brady Stearns was seated in the fifth (5th) position for the Match Play competition after averaging 227.1 during qualifying. Brady moved undefeated through Match Play into the finals. In the finals, his opponent was Doug Manhart who led qualifying. Brady remained undefeated and defeated Doug in a single game match by posting a score of 227 to Doug's score of 204.
For his efforts, Brady received the top cash prize of $600.00, a Champions Plaque, which was donated by Mike's Pro Shop, and free entry into the National USBC Masters Tournament. This year's tournament paid the top 20 bowlers.
Next year's tournament is schedule to be held on November 4th at a site still to be determined. The St. Paul Masters Tournament is open to all sanctioned bowlers. Bowlers not sanctioned with the St. Paul USBC Association are required to purchase a cross over card in order to compete. Please contact Dean Streich at the St. Paul USBC Association at (651) – 415-2828 for further details.

---