Our Sponsors
Click the sponsors to view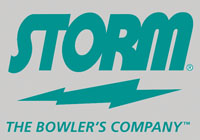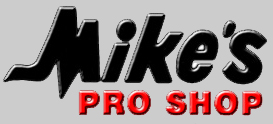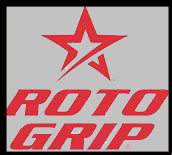 ---

2 0 1 8 Cedarvale
congratulations to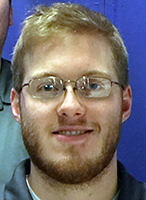 Brady Stearns... Back to Back Titles
| | |
| --- | --- |
| | $$$ |
| Brady Stearns | 600+ Masters entry |
| Nick Pate | 500 |
| Carl Poelzer | 400 |
| Steve Bohn | 310 |
| Scot Arndtson | 220 |
| Matt Paine | 220 |
| Bret Tracy | 185 |
| Eric Vermilyea | 185 |
| Dalton Lemke | 160 |
| Nate Walhauser | 160 |
| Keith Coolidge | 160 |
| Alex Borst | 160 |
| Tyler Huntington | 150 |
| Chad Nelson | 150 |
| A.J. Chapman | 150 |
| Sam Sylvester Jr | 150 |
| Matt McNiel | 120 |
| Bem Lemieux | 120 |
| Nick Prater | 110 |
| Jamie Clark | 110 |
| Brent Neuman | 90 |
qualifying
8 Game Qualifying Round

Standings after Game:
8

Pos.
Bowler
Opt.
Game 1
Game 2
Game 3
Game 4
Game 1-4 Total

Opt.
Game 5
Game 6
Game 7
Game 8
Game 5-8 Total

EIGHT Game Total
+ / -
8 Game Avg

1

Bohn, Steve

X

231

218

225

222
896

X

193

151

236

245

825

1,721

121

215.1

2

Pate, Nick

X

203

235
257

180

875

X

215

211

202

194

822

1,697

97

212.1

3

Vermilyea, Erik

X

224

199

196

176

795

X

202

191

232

259
884

1,679

79

209.9

4

Stearns, Brady

X

257

220

227

151

855

X

268

177

179

186

810

1,665

65

208.1

5

Poelzer, Carl

210

171

201

181

763

187

201

218

279

885

1,648

48

206.0

6

Paine, Matt

X

183

164

176

201

724

X

226
244

229

212

911

1,635

35

204.4

7

Coolidge, Keith

X

233

140

224

187

784

X

222

190

213

224

849

1,633

33

204.1

8

Lemke, Dalton

X

189

211

179

216

795

X

152

197

207

245

801

1,596

-4

199.5

9

Nelson, Chad

X

203

222

181

163

769

X

226

196

169

226

817

1,586

-14

198.3

10

Arndtson, Scot

X

232

197

168

209

806

X

187

201

193

198

779

1,585

-15

198.1

11

Sylvester, Sam

150

167

245

198

760

205

180

201

234

820

1,580

-20

197.5

12

Chapman, A J

X

233

186

190

165

774

X

153

206

244

203

806

1,580

-20

197.5

13

Waldhauser, Nate

165

169

213

190

737

223

196

190

225

834

1,571

-29

196.4

14

Tracy, Brett

206

245

206

185

842

161

246

157

165

729

1,571

-29

196.4

15

Huntington, Tyler

169

186

137

214

706

221

256

220

152

849

1,555

-45

194.4

16

Borst, Alexx

X

235

163

192

189

779

X

181

239

181

173

774

1,553

-47

194.1

17

McNiel, Matt

X

192

194

178

161

725

X

185

222

189

231

827

1,552

-48

194.0

18

Lemieux, Ben

X

194

214

176

166

750

X

212

145

193

246

796

1,546

-54

193.3

19

Prater, Nick

X

156

212

186

219

773

X

178

172

209

213

772

1,545

-55

193.1

20

Henk, Rick

198

201

211

185

795

188

211

149

201

749

1,544

-56

193.0

21

Clark, Jamie

X

188

159

213

210

770

X

167

241

158

201

767

1,537

-63

192.1

22

Neumann, Brent

172

172

193

191

728

180

235

188

200

803

1,531

-69

191.4

23

Oulman, Dave

154

141

247

178

720

213

198

184

211

806

1,526

-74

190.8

24

Hanson, Brandon

174

227

179

176

756

221

172

181

193

767

1,523

-77

190.4

25

Vashaw, Chuck

160

209

169

195

733

194

187

214

177

772

1,505

-95

188.1

26

Hommes, John

199

135

231

178

743

187

194

168

210

759

1,502

-98

187.8

27

Green, Jacob

155

140

155

170

620

259

179

208

231

877

1,497

-103

187.1

28

Borgstrom, Henry

182

224

190

205

801

167

167

151

201

686

1,487

-113

185.9

29

Paweklk, Arron

159

201

200

202

762

171

230

186

135

722

1,484

-116

185.5

30

Corbett, Tom

165

157

179

211

712

180

190

190

209

769

1,481

-119

185.1

31

Craigen, Jason

X

170

150

149

208

677

X

203

211

192

193

799

1,476

-124

184.5

32

Schacht, Eric

213

188

199

195

795

181

167

155

177

680

1,475

-125

184.4

33

King, Jace

197

210

192

172

771

192

165

143

201

701

1,472

-128

184.0

34

Schossow, Fred

X

196

189

269

157

811

X

148

185

172

154

659

1,470

-130

183.8

35

Vang, Moua

180

184

163

189

716

165

183

181

221

750

1,466

-134

183.3

36

Wagner, Jason

172

179

184

189

724

175

169

185

192

721

1,445

-155

180.6

37

Nava, Steve

X

150

183

178

169

680

X

146

242

201

168

757

1,437

-163

179.6

38

Hanson, Jason

171

180

225

163

739

154

176

198

169

697

1,436

-164

179.5

39

Bergeman, Ryan

162

181

152

198

693

174

190

190

188

742

1,435

-165

179.4

40

Walter, Jeff

X

177

182

181

183

723

X

161

222

166

148

697

1,420

-180

177.5

41

Olson, Ben

194

217

152

156

719

131

181

178

203

693

1,412

-188

176.5

42

Ross, Reed

X

140

198

167

207

712

X

184

187

169

157

697

1,409

-191

176.1

43

Kieger, Jordan

213

155

176

182

726

177

181

164

153

675

1,401

-199

175.1

44

Boyer, CJ

192

170

176

147

685

155

176

194

190

715

1,400

-200

175.0

45

Vruno, Anthony

196

200

171

173

740

171

206

161

122

660

1,400

-200

175.0

46

Jones, Tom

X

192

174

176

174

716

X

170

160

164

189

683

1,399

-201

174.9

47

Poelzer, Clark

192

185

188

160

725

140

178

176

180

674

1,399

-201

174.9

48

Stewart, Anthony

179

190

164

187

720

167

188

161

158

674

1,394

-206

174.3

49

Prater, Scott

164

161

187

189

701

182

172

177

147

678

1,379

-221

172.4

50

Walkner, Scott

199

172

206

116

693

176

187

176

142

681

1,374

-226

171.8

51

Fietek, Brandon

168

145

142

181

636

170

207

155

201

733

1,369

-231

171.1

52

Hanson, Dylan

167

197

158

166

688

182

201

168

130

681

1,369

-231

171.1

53

Brown, Donathan

X

177

161

171

153

662

X

178

147

175

205

705

1,367

-233

170.9

54

Brunner, Jesse

129

163

184

191

667

175

171

179

170

695

1,362

-238

170.3

55

Stibbins, David

190

178

165

154

687

187

183

137

150

657

1,344

-256

168.0

56

Vashaw, Zac

186

164

150

119

619

185

208

186

144

723

1,342

-258

167.8

57

Bishoff, Kyle

140

188

178

132

638

182

160

164

196

702

1,340

-260

167.5

58

Marget, David

215

125

173

169

682

177

190

125

164

656

1,338

-262

167.3

59

Nilsen, Rawn

210

140

182

156

688

160

171

142

172

645

1,333

-267

166.6

60

Hammerschmidt, Chris

179

156

178

153

666

197

148

164

127

636

1,302

-298

162.8

61

Miller, Jordon

X

160

140

168

209

677

X

155

165

163

128

611

1,288

-312

161.0

62

Maenke, Collin

161

155

152

165

633

170

129

174

165

638

1,271

-329

158.9

63

Kieger, Alexander

147

221

133

157

658

134

163

164

150

611

1,269

-331

158.6

64

Gatlin, Dalton

140

166

182

133

621

121

180

135

202

638

1,259

-341

157.4

65

Davis, James

177

158

178

161

674

164

140

138

141

583

1,257

-343

157.1

183.5

Totals

11,966

11,784

12,073

11,587

47,410

11,813

12,314

11,711

12,176

48,014

95,424

Averages

184.09

181.29

185.74

178.26

729.38

181.74

189.45

180.17

187.32

738.68

1468.06

High Games/Series

257

245

269

222

896

268

256

244

279

911

1,721

Low Games/Series

129

125

133

116

806

121

129

125

122

849

1,635

1st Place

2nd Place

Jackpot (Optional) Totals

70%

30%

Total

1st 4 Game Block =

23

@ $5 each

$115

$16.10

$6.90

$23.00

#####

2nd 4 Game Block =

23

@ $5 each

$115

$16.10

$6.90

$23.00

#####

1

2

3

4

1-4

5

6

7

8

5-8

1st High

257

235

269

222

896

268

244

244

259

911

2nd High

235

222

257

219

875

226

242

236

246

884

3rd High

233

220

227

216

855

226

241

232

245

849

4th High

233

218

225

210

811

222

239

229

245

827

5th High

232

214

224

209

806

215

222

213

231

825
Matchplay
Match Set # 1

Match Set # 2

Match Set # 3

Match Set # 4

Match Set # 5

Match Set # 6

Match Set # 7

Match Set # 8

Match Set # 9

Match Play Ttl

Qual. Total

Grand Total

# of Matches

Match Play Avg

Pos
Name

G1

G2

Ttl

G1

G2

Ttl

G1

G2

Ttl

G1

G2

Ttl

G1

G2

Ttl

G1

G2

Ttl

G1

G2

Ttl

G1

G2

Ttl

G1

G2

Ttl

1

Bohn, Steve

175

175

221

221

172

172

0

176

176

184

184

0

0

0

928

1,721

2,649

5

185.6

2

Pate, Nick

220

220

235

235

192

192

227

227

0

0

0

171

171

185

185

1,230

1,697

2,927

6

205.0

3

Vermilyea, Erik

222

222

181

181

215

215

159

159

0

0

0

0

0

777

1,679

2,456

4

194.3

4

Stearns, Brady

210

210

155

155

212

212

233

233

242

242

277

277

252

252

219

219

233

233

2,033

1,665

3,698

9

225.9

5

Poelzer, Carl

186

186

169

169

245

245

194

194

0

0

135

135

0

0

929

1,648

2,577

5

185.8

6

Paine, Matt

170

170

190

190

178

178

0

215

215

0

0

0

0

753

1,635

2,388

4

188.3

7

Coolidge, Keith

197

197

147

147

211

211

0

0

0

0

0

0

555

1,633

2,188

3

185.0

8

Lemke, Dalton

189

189

177

177

156

156

0

0

0

0

0

0

522

1,596

2,118

3

174.0

9

Nelson, Chad

170

170

189

189

0

0

0

0

0

0

0

359

1,586

1,945

2

179.5

10

Arndtson, Scot

213

213

147

147

200

200

212

212

164

164

0

0

0

0

936

1,585

2,521

5

187.2

11

Sylvester, Sam

143

143

167

167

0

0

0

0

0

0

0

310

1,580

1,890

2

155.0

12

Chapman, A J

168

168

211

211

0

0

0

0

0

0

0

379

1,580

1,959

2

189.5

13

Waldhauser, Nate

149

149

225

225

154

154

0

0

0

0

0

0

528

1,571

2,099

3

176.0

14

Tracy, Brett

186

186

213

213

201

201

160

160

0

0

0

0

0

760

1,571

2,331

4

190.0

15

Huntington, Tyler

104

104

136

136

0

0

0

0

0

0

0

240

1,555

1,795

2

120.0

16

Borst, Alexx

148

148

201

201

198

198

0

0

0

0

0

0

547

1,553

2,100

3

182.3
November 4th, 2018
2018 St. Paul Masters Results
Submitted by: Wells Wescott and David Hoglund – St. Paul Masters Chairpersons
On the first Sunday of November, Brady Stearns was again victorious and won the 48th annual St. Paul Masters tournament held at Cedarvale Lanes located in Eagan, Minnesota. The tournament was sponsored by the St. Paul USBC Association, Mike's Pro Shop, and the Bowling Proprietors Association.
Sixty-five (65) bowlers participated in this year's tournament. Each participant bowled 8 games of qualifying with the top sixteen (16) moving into the Match Play section of the competition. The Match Play portion of the tournament consisted of a single game with a double elimination format. In other words, you had to lose twice before being eliminated from the tournament.
At this year's tournament, Steve Bohn led the qualifying round with a 215.1 average on the difficult 2017 USBC Masters oil pattern. To qualify for the sixteenth (16) seed in this year's tournament, an average of 194.1 was required. The sixteen bowlers moving on to Match Play were;
Steve Bohn Carol Poelzer Chad Nelson Nate Waldhauser
Nick Pate Matt Paine Scot Arndtson Brett Tracy
Erik Vermilyea Keith Coolidge Sam Sylvester Tyler Huntington
Brady Stearns Dalton Lemke A J Chapman Alexx Borst
Brady Stearns was seated in the fourth (4h) position for the Match Play competition after averaging 208.1 during qualifying. Brady moved into the Match Play finals from the loser's bracket of Match Play. In the finals, his opponent was Nick Pate who moved into the finals undefeated. Brady defeated Nick in two straight games, 219 to 171 and 233 to 185 to claim this year's title making it two St. Paul Masters titles in a row for Brady.
For his efforts, Brady received the top cash prize of $600.00, a Champions Plaque, which was donated by Mike's Pro Shop, and free entry into the National USBC Masters Tournament. This year's tournament paid the top 22 bowlers.
Next year's tournament is schedule to be held on November 3rd at a site still to be determined. The St. Paul Masters Tournament is open to all sanctioned bowlers. Bowlers not sanctioned with the St. Paul USBC Association are required to purchase a cross over card in order to compete. Please contact Dean Streich at the St. Paul USBC Association at (651) – 415-2828 for further details.
If you have any suggestions that will help us enhance this tournament, please contact the St. Paul USBC Association office.
Sincerely,
Wells Wescott & David Hoglund

---