Our Sponsors
Click the sponsors to view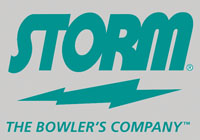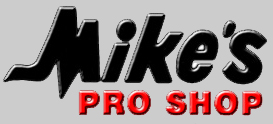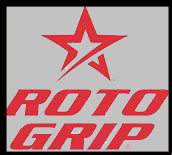 ---

2 0 1 9 Drkula's
congratulations to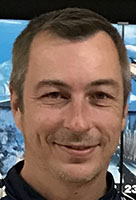 Chad Kloss
prizelist
Matches

Total Pinfall

Pos
Name
Won
Lost
Games
Average
Prize

1

KLOSS, CHAD

5

13

3096

238.15

$600

Plus paid entry in the USBC Masters ------>

$500

2

VERMILYEA, ERIK

6

2

16

3599

224.94

$450

3

KIEGER, JORDAN

3

2

13

3083

237.15

$325

4

BOHN, STEVE

4

2

14

3184

227.43

$255

5

MANHART, DOUG

2

2

12

2727

227.25

$200

6

LANGER, DAVID

2

2

12

2802

233.50

$200

7

NEUMANN, BRENT

2

2

12

2716

226.33

$175

8

WRIGHT, DANA

2

2

12

2612

217.67

$175

9

MOHR, CLAYTON

1

2

11

2601

236.45

$150

10

JR-MARTIN, BLAKE

1

2

11

2399

218.09

$150

11

VELASQUEZ, DAVID

1

2

11

2367

215.18

$150

12

STEARNS, BRADY

1

2

11

2397

217.91

$150

13

HANSON, BRANDON

0

2

10

2317

231.70

$125

14

NELSON, CHAD

0

2

10

2151

215.10

$125

15

WALTHER, JEFF

0

2

10

2335

233.50

$125

16

GONZALEZ, ROCKY

0

2

10

2318

231.80

$125

17

KIRWAN, GERRETT

N/A

N/A

8

1754

219.25

$90

18

BROWN, DONATHAN

N/A

N/A

8

1750

218.75

$90

19

GOLDSTEIN, DAN

N/A

N/A

8

1744

218.00

$90

Total Prize Money:
$4,250
qualifying
8 Game Qualifying Round

Standings after Game:
8

Pos.
Bowler
Opt.
Game 1
Game 2
Game 3
Game 4
Game 1-4 Total

Opt.
Game 5
Game 6
Game 7
Game 8
Game 5-8 Total

EIGHT Game Total
+ / -
EIGHT GAME AVG

1

KIEGER, JORDAN

238

266

222

279

1,005

211

191

247

279

928

1,933

333

241.6

2

HANSON, BRANDON

X

215

236

191

279

921

X

252

227

248

279

1,006

1,927

327

240.9

3

GONZALEZ, ROCKY

X

208

216

258

226

908

X

240

259

244

212

955

1,863

263

232.9

4

WALTHER, JEFF

X

227

190

247

290

954

X

205

237

237

224

903

1,857

257

232.1

5

BOHN, STEVE

X

221

180

268

229

898

X

224

256

236

236

952

1,850

250

231.3

6

LANGER, DAVID

X

207

213

258

227

905

X

246

187

268

232

933

1,838

238

229.8

7

VELASQUEZ, DAVID

223

245

218

269

955

234

265

191

189

879

1,834

234

229.3

8

NEUMANN, BRENT

201

269

247

235

952

226

180

238

235

879

1,831

231

228.9

9

NELSON, CHAD

X

194

224

236

186

840

X

290

190

267

226

973

1,813

213

226.6

10

KLOSS, CHAD

X

236

229

193

212

870

X

259

227

218

236

940

1,810

210

226.3

11

MOHR, CLAYTON

268

207

237

175

887

246

211

227

237

921

1,808

208

226.0

12

MANHART, DOUG

257

258

185

232

932

244

229

201

201

875

1,807

207

225.9

13

VERMILYEA, ERIK

X

215

219

203

227

864

X

255

186

266

214

921

1,785

185

223.1

14

STEARNS, BRADY

X

215

203

213

234

865

X

210

210

258

235

913

1,778

178

222.3

15

JR-MARTIN, BLAKE

266

215

174

240

895

217

219

211

217

864

1,759

159

219.9

16

WRIGHT, DANA

X

208

215

228

236

887

X

214

223

221

210

868

1,755

155

219.4

17

KIRWAN, GERRETT

X

211

236

214

192

853

X

208

229

256

208

901

1,754

154

219.3

18

BROWN, DONATHAN

266

192

257

182

897

244

222

178

209

853

1,750

150

218.8

19

GOLDSTEIN, DAN

X

234

236

218

227

915

X

204

214

210

201

829

1,744

144

218.0

20

GATLIN, DALTON

X

222

230

227

188

867

X

227

212

243

176

858

1,725

125

215.6

21

VRUNO, ANTHONY

227

183

224

220

854

238

247

182

189

856

1,710

110

213.8

22

VASHAW, CHUCK

179

200

189

234

802

239

212

225

227

903

1,705

105

213.1

23

TOLE, DWIGHT

236

233

213

234

916

216

192

186

182

776

1,692

92

211.5

24

GOEDE, BENJAMIN

258

171

212

191

832

212

212

226

203

853

1,685

85

210.6

25

BORST, ALEX

X

191

182

198

205

776

X

212

228

237

222

899

1,675

75

209.4

26

PRATER, SCOTT

X

235

236

175

247

893

X

212

193

198

178

781

1,674

74

209.3

27

MITCHELL, DAVE

X

210

268

225

193

896

X

268

161

163

181

773

1,669

69

208.6

28

CRAIGEN, JASON

X

203

192

201

176

772

X

224

218

234

219

895

1,667

67

208.4

29

SYLVESTER, SAM

196

230

221

212

859

193

223

194

192

802

1,661

61

207.6

30

KUHN, SAM

163

187

226

197

773

194

227

257

201

879

1,652

52

206.5

31

GREEN, JACOB

X

246

210

214

178

848

X

182

186

201

234

803

1,651

51

206.4

32

CLEMENTS, ROB

X

277

201

238

224

940

X

189

195

184

139

707

1,647

47

205.9

33

ARNDTSON, SCOT

X

212

215

197

212

836

X

196

190

200

223

809

1,645

45

205.6

34

HANDRAHAN, TONY

190

205

179

199

773

245

193

216

214

868

1,641

41

205.1

35

NELSON, RICHARD

156

235

198

152

741

195

217

244

243

899

1,640

40

205.0

36

PASHINA, DAVID

225

208

166

190

789

205

257

179

207

848

1,637

37

204.6

37

SOPP-SCHROEDER, KATIE ANN

257

184

188

202

831

174

198

208

222

802

1,633

33

204.1

38

HOGAN, NICK

245

150

187

237

819

224

187

191

211

813

1,632

32

204.0

39

OLSON, BEN

226

200

247

164

837

202

196

210

182

790

1,627

27

203.4

40

KLINEPIER, TYLER

177

242

167

246

832

207

148

176

254

785

1,617

17

202.1

41

NAVA, STEVE

X

167

148

192

192

699

X

244

221

236

216

917

1,616

16

202.0

42

BRECZINSKI, JASON

207

222

161

225

815

191

180

193

233

797

1,612

12

201.5

43

HANSON, JASON

217

236

220

193

866

193

219

156

174

742

1,608

8

201.0

44

HAYES, ANDREW

X

235

204

144

170

753

X

205

202

168

265

840

1,593

-7

199.1

45

POELZER, CLARK

172

235

196

212

815

205

167

214

192

778

1,593

-7

199.1

46

BOYER, DAVID

X

223

204

174

202

803

X

164

171

207

246

788

1,591

-9

198.9

47

STEWART, ANTHONY

X

203

212

244

157

816

X

183

200

204

181

768

1,584

-16

198.0

48

JR-VANKEMPEN, COLE

169

227

235

161

792

180

214

163

222

779

1,571

-29

196.4

49

BERGEMAN, RYAN

184

187

215

195

781

161

179

222

192

754

1,535

-65

191.9

50

BRUNNER, JESSE

244

202

193

159

798

179

190

200

152

721

1,519

-81

189.9

51

KIEGER, ALEX

179

165

213

182

739

223

190

172

180

765

1,504

-96

188.0

52

JR-DRKULA, BRADY

191

166

185

143

685

172

255

184

182

793

1,478

-122

184.8

53

MOUA, VANG

192

176

201

127

696

200

187

177

212

776

1,472

-128

184.0

54

YANG, KENG

154

171

211

191

727

167

203

194

181

745

1,472

-128

184.0

55

JR-RODENZ, TYLER

173

189

166

175

703

187

183

138

221

729

1,432

-168

179.0

OVERALL TOURNAMENT AVERAGE:
210.4
Matchplay
Match Set # 1

Match Set # 2

Match Set # 3

Match Set # 4

Match Set # 5

Match Set # 6

Match Set # 7

Match Set # 8

Match Set # 9

Match Play Ttl

Qual. Total

Grand Total

# of Matches

Match Play Avg

Name

G1

G2

Ttl

G1

G2

Ttl

G1

G2

Ttl

G1

G2

Ttl

G1

G2

Ttl

G1

G2

Ttl

G1

G2

Ttl

G1

G2

Ttl

G1

G2

Ttl

KIEGER, JORDAN

207

207

264

264

269

269

212

212

0

0

198

198

0

0

1,150

1,933

3,083

5

230.0

HANSON, BRANDON

224

224

166

166

0

0

0

0

0

0

0

390

1,927

2,317

2

195.0

GONZALEZ, ROCKY

216

216

239

239

0

0

0

0

0

0

0

455

1,863

2,318

2

227.5

WALTHER, JEFF

256

256

222

222

0

0

0

0

0

0

0

478

1,857

2,335

2

239.0

BOHN, STEVE

206

206

226

226

208

208

224

224

253

253

217

217

0

0

0

1,334

1,850

3,184

6

222.3

LANGER, DAVID

289

289

234

234

224

224

0

217

217

0

0

0

0

964

1,838

2,802

4

241.0

VELASQUEZ, DAVID

194

194

172

172

167

167

0

0

0

0

0

0

533

1,834

2,367

3

177.7

NEUMANN, BRENT

201

201

224

224

246

246

214

214

0

0

0

0

0

885

1,831

2,716

4

221.3

NELSON, CHAD

166

166

172

172

0

0

0

0

0

0

0

338

1,813

2,151

2

169.0

KLOSS, CHAD

258

258

277

277

236

236

278

278

0

0

0

237

237

0

1,286

1,810

3,096

5

257.2

MOHR, CLAYTON

256

256

300

300

238

238

0

0

0

0

0

0

794

1,807

2,601

3

264.7

MANHART, DOUG

300

300

227

227

202

202

0

190

190

0

0

0

0

919

1,808

2,727

4

229.8

VERMILYEA, ERIK

268

268

207

207

216

216

229

229

248

248

229

229

226

226

191

191

0

1,814

1,785

3,599

8

226.8

STEARNS, BRADY

232

232

193

193

194

194

0

0

0

0

0

0

619

1,778

2,397

3

206.3

JR-MARTIN, BLAKE

257

257

177

177

206

206

0

0

0

0

0

0

640

1,759

2,399

3

213.3

WRIGHT, DANA

190

190

267

267

206

206

194

194

0

0

0

0

0

857

1,755

2,612

4

214.3
November 4th, 2019
2019 St. Paul USBC Masters Results
Submitted by: Wells Wescott and David Hoglund – St. Paul Masters Chairpersons
On the first Sunday of November, 2019, Chad Kloss was victorious and won the 49th annual St. Paul USBC Masters tournament which was held at Drkula's 32 Bowl located in Inver Grove Heights, Minnesota. The tournament was sponsored by the St. Paul USBC Association, Mike's Pro Shop, and the Bowling Proprietors Association.
Fifty-five (55) bowlers participated in this year's tournament which included four (4) Junior bowlers and one female bowler. A special note goes out to Blake Martin, one of the Junior bowlers who advanced to the Match Play format of the tournament.
Each participant bowled 8 games of qualifying with the top sixteen (16) moving into the Match Play section of the competition. The Match Play portion of the tournament consisted of a single game with a double elimination format. In other words, you had to lose twice before being eliminated from the tournament.
At this year's tournament, Jordon Kieger led all bowlers in the qualifying round with a 241.6 average. To qualify for the sixteenth (16) seed in this year's tournament, an average of 219.4 was required. The sixteen bowlers moving on to Match Play were;
Jordon Kieger Steve Bohn Chad Nelson Erik Vermilyea
Brandon Hanson David Langer Chad Kloss Brady Stearns
Rocky Gonzalez David Velasquez Clayton Mohr Blake Martin
Jeff Walther Brent Neumann Doug Manhart Dana Wright
Chad Kloss was seated in the tenth (10th) position in the Match Play competition after averaging 226.3 during qualifying. Chad moved into the Match Play finals after moving undefeated through the Match Play bracket. In the finals, his opponent was Erik Vermilyea who moved into the finals from the loser's bracket after averaging 223.1 in Qualifying. Chad defeated Erik in the first match, 237 to 191 to claim this year's title.
For his efforts, Chad received the top cash prize of $600.00, a Champions Plaque, which was donated by Mike's Pro Shop, and free entry into the National USBC Masters Tournament. This year's Masters tournament paid the top 19 bowlers.
Next year's tournament site and date is still to be determined. The St. Paul USBC Masters Tournament is open to all sanctioned bowlers. Bowlers not sanctioned with the St. Paul USBC Association are required to purchase a cross over card in order to compete. Please contact Dean Streich at the St. Paul USBC Association at (651) – 415-2828 for further details.
If you have any suggestions that will help us enhance this tournament, please contact the St. Paul USBC Association office.
Sincerely,
Wells Wescott & David Hoglund

---