---
---
Our Sponsors
Click the sponsors to view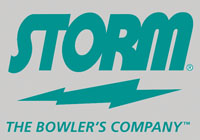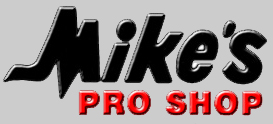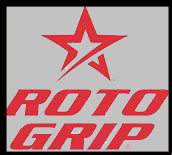 ---


May Year End 2011 at Flaherty's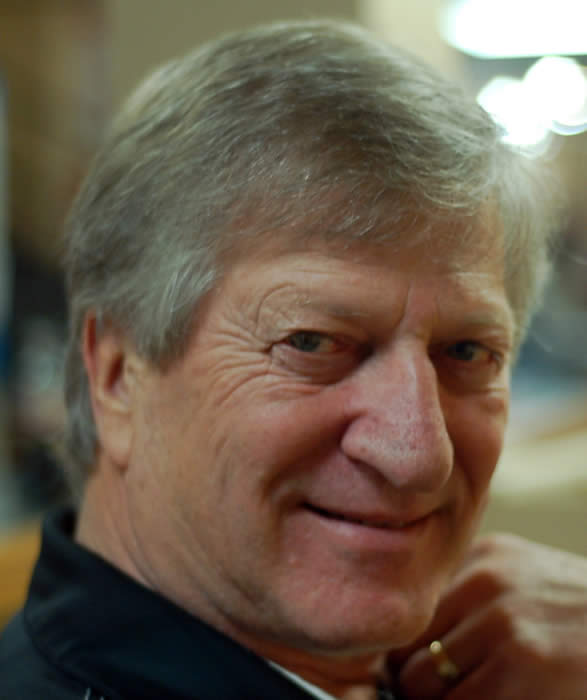 congratulations to
Carl "hurricane"Hendrickson
Below are the stepladder finalists. 1 ss automatically placed in matchplay. If that person does not advance...he/she moves back to his previous cashing spot
| | | | | |
| --- | --- | --- | --- | --- |
| | | | | |
| | | | | |
| | | | | | |
| --- | --- | --- | --- | --- | --- |
| | Player | scratch | bonus | total | prize$$$ |
| 1 | Carl Hendrickson-SDS | 1700 | 260 | 1960 | 475 |
| 2 | Dave Lutz | 1850 | 280 | 2130 | 400 |
| 3 | Jim Wynne-Rog | 1635 | 320 | 1955 | 355 |
| 4 | Clark Poelzer-SS | 1686 | 260 | 1946 | 340 |
| 5 | Rob Downer | 1722 | 220 | 1942 | 320 |
| 6 | Tom Corbett | 1696 | 240 | 1935 | 300 |
| 7 | Dale Seath | 1672 | 260 | 1932 | 295 |
| 8 | Tom Korth | 1736 | 160 | 1896 | 270 |
| 9 | Steve Jannson | 1710 | 160 | 1870 | 250 |
| 10 | Neil Busch | 1608 | 180 | 1868 | 240 |
| 11 | Mike Wirz | 1687 | 180 | 1867 | 235 |
| 12 | Jim Lindquist-SDS | 1703 | 160 | 1863 | 230 |
| 13 | Hal Abrams | 1688 | 160 | 1848 | 230 |
| 14 | Brian Floen | 1674 | 160 | 1834 | 230 |
| 15 | Terry Halida | 1657 | 160 | 1817 | 225 |
| 16 | Roger Thompson-SS | 1575 | 200 | 1811 | 225 |
| 17 | Roger Blad-SS | 1645 | 120 | 1804 | 225 |
| 18 | Gary Ring-SDS | 1592 | 160 | 1789 | 225 |
| 19 | Wayne Hohenstein-Rog | 1630 | 120 | 1750 | 225 |
| | | 31866 | | | |
| | Stepladder Finals | Gm 1 | Gm 2 | Gm 3 | Gm 4 |
| | | | | | |
| | Carl Hendrickson-SDS | | | | 257 |
| | Dave Lutz | | | | 231 |
| | Carl Hendrickson-SDS | | | 215 | |
| | Jim Wynne-Rog | | | 210 | |
| | Jim Wynne-Rog | | 180 | | |
| | Clark poelzer-SS | | 157 | | |
| | Clark Poelzer-SS | 230 | | | |
| | Rob Downer | 196 | | | |
| | Tom Corbett | 190 | | | |
| | | | | | |
| 20 | Randy Gerdes | 1651 | 160 | 1811 | |
| 21 | Larry Hopkins | 1564 | 240 | 1804 | |
| 22 | Greg White | 1629 | 160 | 1789 | |
| 23 | Gene Captain | 1585 | 200 | 1785 | |
| 24 | Jeff Baker | 1661 | 120 | 1781 | |
| 25 | Dave Olynyk | 1621 | 120 | 1741 | |
| 26 | George Blazej-SDS | 1589 | 120 | 1709 | |
| 27 | Terry Schacht-SS | 1581 | 120 | 1701 | |
| 28 | Tom Gallivan-SS | 1570 | 120 | 1690 | |
| 29 | Dan Lavacot | 1479 | 200 | 1679 | |
| 30 | Ken Holets | 1520 | 140 | 1660 | |
| 31 | Mike Schmid-SDS | 1538 | 120 | 1658 | |
| 32 | Ken Hanson | 1504 | 120 | 1624 | |
| 33 | Tim Racette | 1605 | 80 | 1583 | |
| 34 | Doug Burnikel-SS | 1450 | 80 | 1530 | |
| 35 | Tom Berken-SS | 1411 | 80 | 1491 | |
| 36 | Bruce Pals-ROG | 1450 | 40 | 1490 | |
| 37 | Dick Hansen-ROG | 1315 | 120 | 1435 | |
| 38 | Tom Havlish-SS | 1245 | 80 | 1425 | 7gms-wd |
| 39 | Jeff Weidman | 1253 | 40 | 1293 | |
| | | | | | |
| | average= | 199.64 | | | |
click here for detailed scores and props
The season end MSC title was won by Carl Hendrickson over Dave Lutz, 257 to 231. This match featured a 67 year old against the youngest player in the field.
Lutz had some bad luck as he left 2 7 pins and 2 10 pins that could have been strikes and Hendrickson struck 9 out of the last 10 frames.

The "POY" goes to Brian Floen and the
Super Senior "POY" went to Terry Schacht.


The MSC All Star top five are: Brian Floen, Ken Holets, Clark Poelzer, Terry Halida and Rob Downer.

The MSC SS All Stars include Terry Schacht, Al Loth, Jim Lindquist, Carl Hendrickson, Clark Poelzer.


Rookie of the year is Dave Lutz.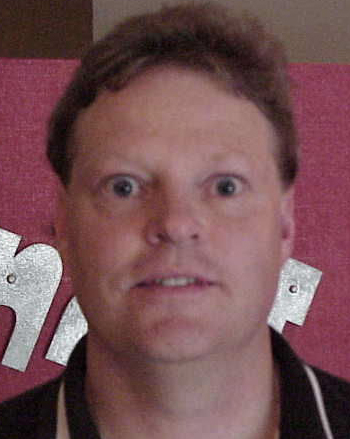 thanks to Roni White & Marisa Abrams for their work and putting up with us old guys
thanks to Jeff Baker for compiling some interesting statistics below.
| | | | | | | | | | | | | | | | |
| --- | --- | --- | --- | --- | --- | --- | --- | --- | --- | --- | --- | --- | --- | --- | --- |
| | | G1 | G2 | G3 | G4 | G5 | G6 | G7 | G8 | Total Scr. | Bonus Pts | Total Pts | Total Pts Ranking | Ranking Variance due to Bonus Pts | Games 200+ |
| 1 | Lutz, David | 226 | 190 | 245 | 279 | 221 | 252 | 245 | 192 | 1850 | 280 | 2130 | 1 | 0 | 6 |
| 2 | Korth, Tom | 192 | 247 | 267 | 175 | 203 | 192 | 239 | 221 | 1736 | 160 | 1896 | 8 | -6 | 5 |
| 3 | Downer, Rob | 234 | 183 | 222 | 232 | 234 | 259 | 184 | 174 | 1722 | 220 | 1942 | 5 | -2 | 5 |
| 4 | Jansson, Steve | 213 | 233 | 167 | 174 | 251 | 211 | 205 | 256 | 1710 | 160 | 1870 | 9 | -5 | 6 |
| 5 | Lindquist, Jim | 235 | 237 | 233 | 227 | 188 | 201 | 214 | 168 | 1703 | 160 | 1863 | 12 | -7 | 6 |
| 6 | Hendrickson, Carl | 183 | 202 | 215 | 225 | 224 | 253 | 213 | 185 | 1700 | 260 | 1960 | 2 | 4 | 6 |
| 7 | Corbett, Tom | 213 | 180 | 199 | 235 | 167 | 248 | 223 | 230 | 1695 | 240 | 1935 | 6 | 1 | 5 |
| 8 | Abrams, Hal | 212 | 223 | 214 | 176 | 201 | 190 | 260 | 212 | 1688 | 160 | 1848 | 13 | -5 | 6 |
| 9 | Wirz, Mike | 191 | 192 | 204 | 204 | 206 | 253 | 237 | 200 | 1687 | 180 | 1867 | 11 | -2 | 6 |
| 10 | Poelzer, Clark | 204 | 214 | 279 | 212 | 174 | 219 | 212 | 172 | 1686 | 260 | 1946 | 4 | 6 | 6 |
| 11 | Floen, Brian | 213 | 223 | 236 | 223 | 189 | 179 | 197 | 214 | 1674 | 160 | 1834 | 14 | -3 | 5 |
| 12 | Seath, Dale | 175 | 218 | 222 | 183 | 202 | 201 | 225 | 246 | 1672 | 260 | 1932 | 7 | 5 | 6 |
| 13 | Baker, Jeff | 221 | 208 | 207 | 200 | 175 | 203 | 246 | 201 | 1661 | 120 | 1781 | 20 | -7 | 7 |
| 14 | Halida, Terry | 245 | 187 | 225 | 168 | 188 | 223 | 230 | 191 | 1657 | 160 | 1817 | 15 | -1 | 4 |
| 15 | Gerdes, Randy | 225 | 222 | 202 | 164 | 178 | 266 | 197 | 197 | 1651 | 160 | 1811 | 16 | -1 | 4 |
| 16 | Blad, Roger | 210 | 176 | 190 | 215 | 200 | 246 | 194 | 214 | 1645 | 120 | 1765 | 22 | -6 | 5 |
| 17 | Wynne, Jim | 195 | 222 | 198 | 210 | 213 | 213 | 192 | 192 | 1635 | 320 | 1955 | 3 | 14 | 4 |
| 18 | Hohenstein, Wayne | 244 | 200 | 191 | 194 | 176 | 223 | 194 | 208 | 1630 | 120 | 1750 | 24 | -6 | 4 |
| 19 | White, Greg | 209 | 189 | 191 | 191 | 258 | 164 | 184 | 243 | 1629 | 160 | 1789 | 18 | 1 | 3 |
| 20 | Olynyk, Dave | 175 | 237 | 215 | 168 | 173 | 267 | 172 | 214 | 1621 | 120 | 1741 | 25 | -5 | 4 |
| 21 | Busch, Neil | 234 | 188 | 246 | 177 | 179 | 181 | 194 | 209 | 1608 | 260 | 1868 | 10 | 11 | 3 |
| 22 | Ring, Gary | 202 | 163 | 201 | 223 | 220 | 215 | 179 | 189 | 1592 | 160 | 1752 | 23 | -1 | 5 |
| 23 | Blazej, George | 245 | 169 | 179 | 191 | 229 | 178 | 194 | 204 | 1589 | 120 | 1709 | 26 | -3 | 3 |
| 24 | Captain, Gene | 184 | 200 | 215 | 193 | 208 | 193 | 222 | 170 | 1585 | 200 | 1785 | 19 | 5 | 4 |
| 25 | Schacht, Terry | 224 | 221 | 170 | 147 | 180 | 201 | 236 | 202 | 1581 | 120 | 1701 | 27 | -2 | 5 |
| 26 | Thompson, Roger | 227 | 216 | 191 | 200 | 186 | 180 | 209 | 166 | 1575 | 200 | 1775 | 21 | 5 | 4 |
| 27 | Gallivan, Tom | 171 | 166 | 232 | 220 | 200 | 180 | 235 | 166 | 1570 | 120 | 1690 | 28 | -1 | 4 |
| 28 | Hopkins, Larry | 192 | 183 | 180 | 197 | 216 | 191 | 191 | 214 | 1564 | 240 | 1804 | 17 | 11 | 2 |
| 29 | Schmid, Mike | 195 | 184 | 208 | 213 | 181 | 147 | 192 | 218 | 1538 | 120 | 1658 | 31 | -2 | 3 |
| 30 | Holets, Ken | 187 | 211 | 193 | 148 | 174 | 231 | 181 | 195 | 1520 | 140 | 1660 | 30 | 0 | 2 |
| 31 | Hanson, Ken | 190 | 176 | 182 | 189 | 154 | 170 | 209 | 234 | 1504 | 120 | 1624 | 32 | -1 | 2 |
| 32 | Racette, Tim | 173 | 207 | 222 | 145 | 164 | 202 | 167 | 223 | 1503 | 80 | 1583 | 33 | -1 | 4 |
| 33 | Lavacot, Dan | 182 | 225 | 169 | 179 | 201 | 158 | 162 | 203 | 1479 | 200 | 1679 | 29 | 4 | 3 |
| 34 | Pals, Bruce | 199 | 202 | 181 | 145 | 153 | 222 | 159 | 189 | 1450 | 40 | 1490 | 36 | -2 | 2 |
| 34 | Burnikel, Doug | 208 | 208 | 181 | 167 | 191 | 163 | 190 | 142 | 1450 | 80 | 1530 | 34 | 0 | 2 |
| 36 | Berken, Tom | 215 | 170 | 157 | 204 | 173 | 169 | 175 | 148 | 1411 | 80 | 1491 | 35 | 1 | 2 |
| 37 | Hansen, Dick | 127 | 181 | 184 | 146 | 150 | 168 | 147 | 212 | 1315 | 120 | 1435 | 37 | 0 | 1 |
| 38 | Weidman, Jeff | 122 | 163 | 170 | 174 | 158 | 134 | 159 | 173 | 1253 | 40 | 1293 | 39 | -1 | 0 |
| 39 | Havlish, Tom | 156 | 172 | 166 | 218 | 185 | 210 | 138 | W/D | 1245 | 80 | 1325 | 38 | 1 | 2 |
| | Averages | 202.4 | 200.4 | 204.8 | 192.4 | 193.1 | 203.8 | 201.7 | 199.7 | 199.8 | 6220.0 | | | | |
| | Games 250+ | 13 | 4.2% | | | | | | | | | | | | |
| | Games 225-249 | 41 | 13.2% | | | | | | | | | | | | |
| | Games 200-224 | 102 | 32.8% | | | | | | | | | | | | |
| | Games 150-199 | 141 | 45.3% | | | | | | | | | | | | |
| | Games < 150 | 14 | 4.5% | | | | | | | | | | | | |
| | Total Games | 311 | | | | | | | | | | | | | |
| | | | | | | | | | | | | | | | |

---